World of Tanks
Patch from 6 to 7 - things I have seen (and I lke them):
Consumable/Equipment bar:
1. not only the directly usable consumables are now displayed ingame. The equipment like camo or binoculars are shown, too.
And the best thing is: Now you can see when they get active:

inactive (clear equipment icon background):



active (green equipment icon background):


Tanklist (on the left and right side of the screen):
Not completely new, but now official:
The way the teams are displayed on the left and right side of the screen changed.
Til now, you had to install a specific mod to get that done:
Old team list left and the new one right: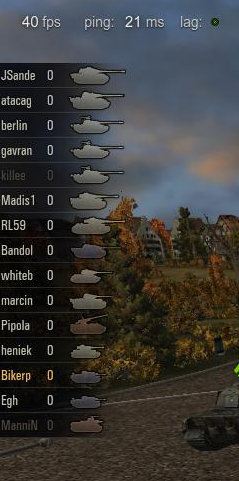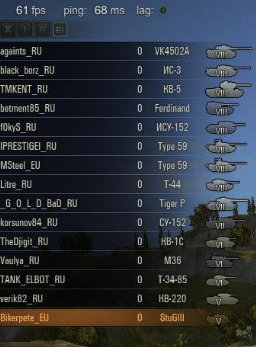 You can adjust the list with the four little buttons on top of the list. So you can set it to classic (happens on game-start automagically) or tun it off.
Skin for cash
Okay ... in my eyes not the most useful stuff: For 25 gold, you can buy a skin for your tank, that will be viewed to all players ingame.
I hope, I can use my self made skins after the patch (will try to confirm that later this night :-) ).
[edit] seems to be confirmed ... my StuG III skin was available for me ingame).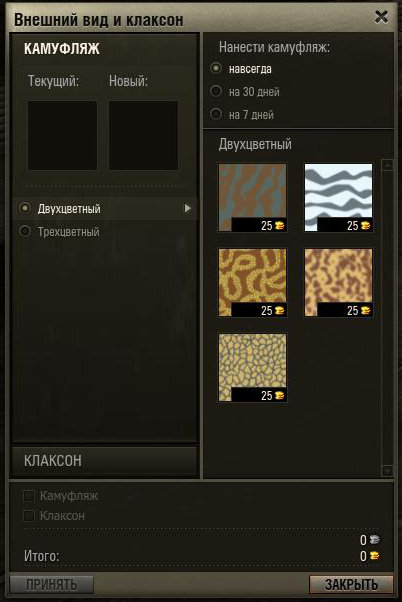 Today I have spottet a new (french?) tank in the official video describing the new patch.
More about it here: Battlefieldsecrets.com Forum
Server: Multi Cluster Technology
With the new path, the load will be spread to a multi server cluster, which will avoid lags in online games during "rush hours".
Improved Minimap
The minimap gets a facelift and new functions. When a team member calls for help, his position will be displayed in the minimap.
Newly spottet enemies are highlighted.